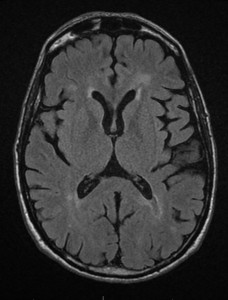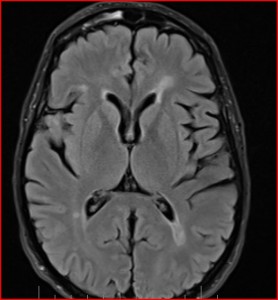 A couple of weeks ago I received a copy of the recent MRI images and report in the mail. There is lots of good news in it. No new lesions, no loss of brain volume. And the best news is that there are no longer any visible lesions in my cervical spine. Every previous report mentioned a lesion at C1. And there is no mention of edema in the spinal cord at C5/6 where I have a spinal stenosis.
Above I have posted images from this last MRI and the one in 2011 at the same level. It does look to me like the lesions are smaller.
Below are the images from the past 2 years: the one on the left 2016 and the one on the right from 2015.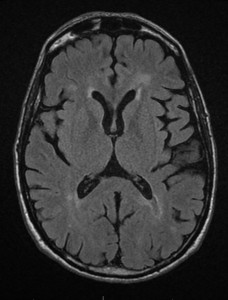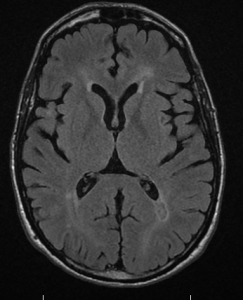 These are encouraging results and I will discuss more with my neurologist at our upcoming appointment.