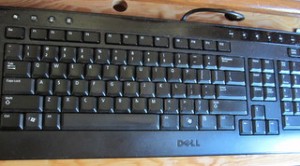 September 4, 2013
Dear Dr. X:
I was hoping to be able to find you as I wanted to update you on what has happened since we last met. When I saw that you were a neurology resident, I thought it was even more important that you know the outcome of my story.
I first saw you for my concern about gastrointestinal complaints (severe constipation, reflux) and weight loss at the (hospital A) ER department in October, 2011. Almost three months later, I saw you again after I had been admitted to (hospital B) for more of the same. In addition, you may recall that I had trigeminal neuralgia that my former neurologist called 'idiopathic' without having truly investigated the cause of the pain.
You wrote the discharge summary from (hospital B) and you did a good job on it with the information that was in the chart that I have reviewed. You said that I was given the assurance that there was no underlying pathology. But I am disappointed that you didn't chart at all about my numb feet. I clearly recall telling you about the numbness.
I had been trying for months to get help as I knew there was something seriously wrong with my body but nobody would really listen to me. Unfortunately, this happens to a lot of people, mostly women. Once the team at (hospital B) decided I was mentally ill with an eating disorder, I knew I wasn't getting anywhere. I knew that I had not been fully assessed. I did have hope when I saw you again as that's when my general care did improve – perhaps Dr. F didn't like me. Although, I imagine it must be difficult for all concerned who had to 'care' for me when they must have thought I was just doing all of that to get attention. None of you had any idea how much I had suffered and how much more suffering I was going to have until I got a diagnosis and some help. You will probably never, ever experience that type of pain in your life, even on your deathbed.
After my discharge from (hospital B), I went to see the GP I had been seeing for only a couple of months. He laughed at me and mocked after he received the reports from (hospital B). I quickly found a new GP and things started to turn around after that.
An MRI in May 2012 revealed evidence of demyelination. I had to chase down Dr.(neurologist #3) for the recommended follow-up MRI in July, then I had to bypass him to get myself referred to the MS Clinic. Dr. (neurologist #3) saw me on October 9, 2012, and told me I couldn't have MS if there were no changes in my muscle strength or reflexes. He was wrong.
It was at UBCH Urgent Care in November 2012 where I was finally was seen by some doctors who decided not to go the psychiatric route (as chosen by hospital B) and admitted me for pain and brought in a neurologist right away. Dr. Silke Cresswell, neurologist, advocated for me to be admitted. I was diagnosed quickly with MS and the brainstem lesions from the MRIs that (neurologist #3) ordered – but never looked at – were consistent with my major physical complaints. (left medulla, right pons)
As I tend to be very sensitive to drugs, I developed an allergy to phenytoin. I was unable to control my pain with pharmaceuticals. I then had to go to Winnipeg for a balloon compression rhizotomy that has taken me out of pain for now.
I am hoping that my case will be of benefit for medical professionals to learn more about MS and its interesting presentations. I have learned that many of us with MS are misdiagnosed with psychiatric conditions before our concerns are taken seriously.
I have outlined my case in great detail on my blog at my website, www.jennifersweeney.ca As I haven't been able to work in my profession for a while, I converted my professional website into a personal site with my online medical record.
I invite you to look at it and perhaps to share it with some of your colleagues. I should not have been left as long as I was without a brain MRI, especially with the facial pain, as it could have had multiple etiologies, including a brain tumour.
You were nice to me and I appreciated that. I have hope that you will be part of a new generation of neurologists that combine good bedside manner with superior diagnostic skills. Please don't hesitate to order MRIs, read the reports and insist on looking at the images yourself. It may be time consuming but you may spare somebody the suffering I have been through.
I've included a copy of my MRI from March 2013 for you to review. It's amazing to me that I can have that many lesions, including old (cavitated) ones and dark holes and still be able to go through a physical exam with no observable evidence of MS. In order to get to the diagnosis, a doctor would actually have to listen to me – and look at the MRI.
Thanks,
Jennifer Sweeney, M.Sc.
Vancouver, B.C.
www.jennifersweeney.ca