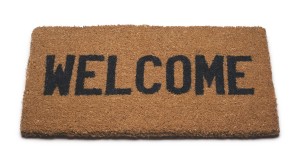 This blog is dedicated to all people suffering without answers to their questions.
This website and blog initially started as one for my professional life. When I was unable to work and struggling to get a diagnosis for my facial pain, I converted it into a place where I could tell my story. I wanted people to know that I had a good, full and rich life until I was blindsided by this unusual presentation of multiple sclerosis. You see, if you have trigeminal neuralgia as an early presenting symptom, you are generally younger. As none of my many lesions are in "eloquent" areas (a term my MS neurologist uses), I would still be able to go through a neurological exam without any visible evidence of the disease. Only the most skilled neurologists are able to detect any of the subtle changes. The reality is that I've had MS since at least 2005.
I consider this exercise to be a form of narrative therapy. Thanks to Chaplain Laura for the inspiration and resources she provided in her Transitions Group at G.F. Strong Rehab Centre.
I have outlined the chronology of my journey on the page facial pain/ms with links to corresponding blog posts.
UPDATE: Relapse starting in May 2016 has exacerbated some symptoms and provided me with some new ones. As it's focused in the brain stem again, it is a serious relapse.