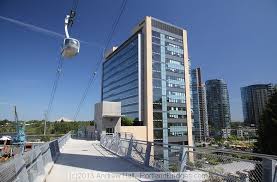 I was invited to speak in Portland at OHSU on August 3, 2015 about my experience in the health care system and the difficulties I encountered along the way. This was an enrichment week for 2nd year medical students at OHSU and attendance was voluntary.
The tech people at OHSU provided me with a link to my talk — it's about an hour. Perhaps there will be an opportunity for me to do this in Vancouver. I'm not sure how long it will be available online. I hope there is a way to get a digital copy of the talk.
At the very end I talk about the lack of a swallowing assessment by swallowing experts in Vancouver but I do not name the hospital. I also go into a fair bit of detail about the errors that Dr. E. made in the initial consult report that coloured my whole stay in that hospital, although a senior internal medicine doctor had the opportunity to be a bit more inquisitive and wasn't. I think Dr. E. demonstrated "anchoring bias", "premature closure" and "confirmation bias". In other words, he didn't think when he evaluated me. (For more discussion on diagnostic errors, there is a great post here.) And it was likely compounded by the the neglect of the neurologist who failed to take my complaints seriously in the fall of 2011.
Marc Gosselin (radiologist) introduces me at about 3:00. I start at about 5:00 and go to 1:07:00.
The link below takes you to where you can see two screens — one of my powerpoint slides and the other of me in the classroom while I speak.
https://echo360ess.ohsu.edu:8443/ess/echo/presentation/accc0447-e32f-473c-bd66-d9149ac4f027?ec=true
This next link just shows you the powerpoint slides and you hear my voice only.
One of the concepts Dr. Gosselin wanted them to really understand was "diagnosis momentum" in my long journey to diagnosis. And he could not believe that we have a practising neurologist in Vancouver at VGH who cannot diagnose MS with an MRI!
I received great feedback from the students. One came up afterwards and told her own story of not being listened to before being diagnosed with a serious medical condition. And another female student wrote to me:
I am one of the second year medical students that came to your lecture today at OHSU. I just wanted to say thank you for coming to speak with us. I was so moved by your story–it is one that I will carry with me throughout my career.
We had a bit of fun while in Portland . . . for a future post!