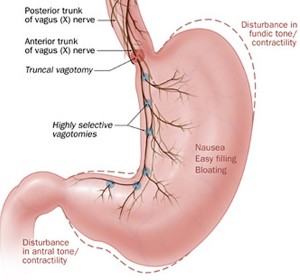 Last week I found the most interesting and informative blog written by a local young woman with gastroparesis who is keeping herself alive with TPN. She is brave, smart, and a great writer. She expresses much of what I am feeling in some of the posts.
People have been suggesting I consider something like this to buy myself some time . . . spend some time reading it and you may understand why it's not an option for me. And I ask myself, buy some time . . . for what? More misery? More suffering?
What is also interesting to me is that if any doctors I saw (besides my two friends — radiologist in Portland and pediatrician here in Vancouver) had actually LISTENED to me, we would have arrived at the recognition of the symptoms of gastroparesis and the possibility of MS a lot sooner than we did. This problem happened for a long time in 2011 along with facial pain. And the brain stem lesions in the MRI (two or more in the right pons, large lesion left medulla) fully explain all the symptoms.
Interesting to see that in 2006, an article in PubMed said that upper GI problems are rarely reported in MS. Well, I guess this confirms that I continue to be rare and unusual. Gee, I hope some keen neurology student can learn something from all the stuff I've put up here! It will probably take the profession of neurology another 20 years before they even ask questions related to GI problems. I've been asked about swallowing a couple of times. And I've been asked about constipation a total of once!
Leave a Reply